14. February 2023
Identification labelling software with new features and contents
The update of PraxiKett Designer medication software with new features and contents is immediately available now. As well as medicine labels accordance to the DIVI Recommendation 2012 (German Interdisciplinary Association for Intensive Care and Emergency Medicine), other labels in the identification labelling and warnings areas are now also available for immediate printing. In addition, various applications and processes have been further optimised and thus ensure significantly increased user-friendliness.
With around 450 licensed accesses, PraxiKett Designer is already the market-leading solution in the medication identity labelling field. The software contains more than 500 standardised, coloured syringe and perfusor labels and enables the clear identification labelling of pre-filled medicines, specifying the active ingredient, concentration and unit. This means that the right label for every medication is always immediately available - very easy to print out thanks to the one-click function, and completely without handwritten additions or corrections.
To increase safety and transparency in the medication process, a time of manufacture has been added to the small syringe labels for the identification labelling of syringes up to 20 ml in the entire DIVI catalogue.
As with large syringe labels, a date and time can now also be printed on here as standard.
In addition to the time of manufacture, an extended date functionality is also available in the new version. Preconfigured elements provide a printout of the expiry date or time for safe use. These elements are also configurable, and can be individually adapted to the medications via the user profiles.
Additional catalogues and categories have been implemented to adapt to the different needs of departments. Thus, in addition to the DIVI and Individual Catalogue, there are also separate catalogues for pharmacy and identification labels. These new catalogues ensure a clear separation of the differing requirements of specialist areas, and contain further new usable label formats.
The new version of PraxiKett Designer is now available immediately and, as usual, as a single or multi-user licence. Thanks to the server-based network installation, a clinic-wide, uniform label standard is guaranteed.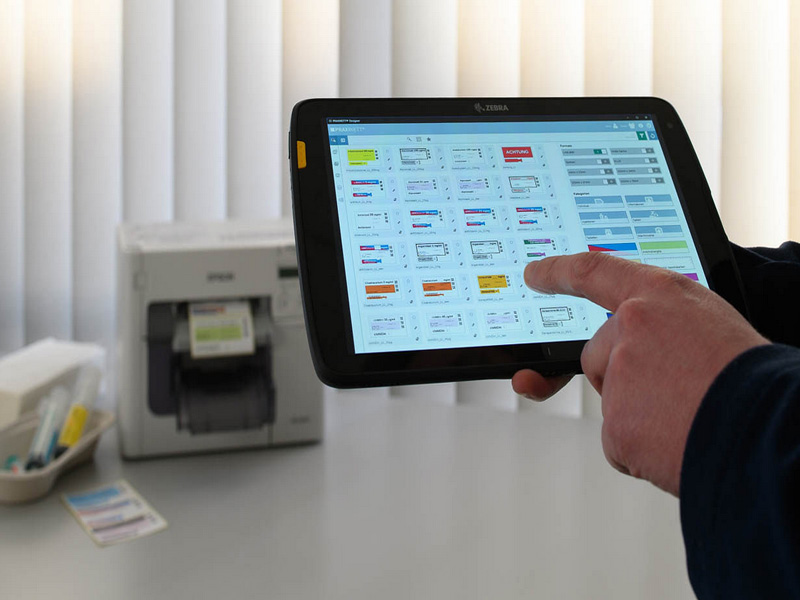 Andrea Weigert
Corporate communications/PR
+49 40 - 72 73 60 54