Manage barcodes, monitor, automate and optimise business processes – whether they are in a laboratory, hospital, warehouse or a production facility. Correct reading and automatic acquisition of all the information in the codes needs high-performance barcode scanners. These cannot only read one-dimensional codes, but can also acquire and transmit 2-D codes.
Mediaform offers a variety of scanners from well-known brand manufacturers for different areas of application:
Presentation scanners
Multipurpose handheld scanners
Industrial scanners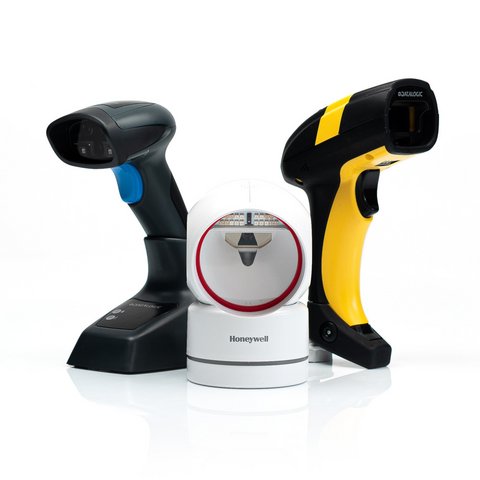 Special requirements for the health service
Barcode scanners used in the health service must take the special needs of medical equipment into account – e.g. a particularly robust, disinfectant-resistant housing or special protection against being dropped.
The application should always be paramount when choosing a suitable barcode scanner. For this, Mediaform offers scanners for the following areas of application in pharmacies, clinics and laboratories:
Bedside scanning / Point of Care
e-medication plan / discharge management
Endoprostheses / implant register
Laboratory data acquisition
FM (Falsified Medicines) Directive / AMTS (Pharmacotherapy Safety)
Operating theatre environment