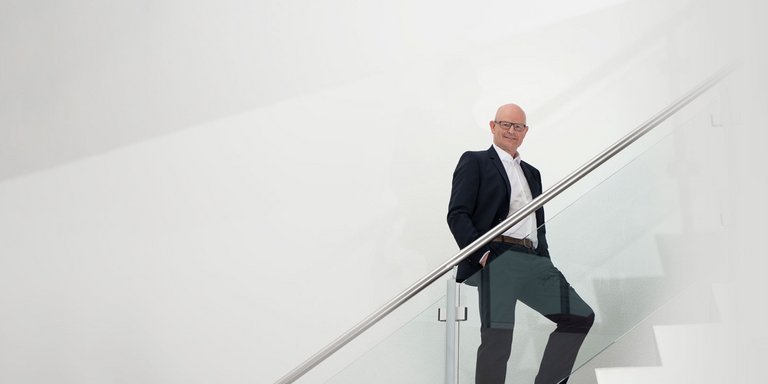 The Mediaform group of companies
In the German-speaking region, the Mediaform group of companies is the leading supplier of data acquisition and identification labelling solutions together with the accompanying data management. The company group includes Mediaform Druckprodukte GmbH, Mediaform Informationssysteme GmbH, Mediaform Etiketten GmbH, Güse GmbH and the associated companies koopmann media GmbH and Mediaface GmbH. Under the umbrella of the Mediaform group of companies, they constitute their own competence centres for the areas of data documentation, data acquisition/recording, data management, identification products, and printing forms and labels.
Its networking of expert knowledge combined with a high level of consultancy competence makes the Mediaform group of companies the most sought-after solution provider throughout Europe for data acquisition, labelling and identification systems that require, in addition to label and forms applications, innovative barcode, printing and scanning technology together with individually customised software solutions.
All the companies in the Mediaform group of companies are characterised by reliability, quality and commitment. Collectively, the company group achieves its aspiration to recognise customers' needs at an early stage, and to actively share in shaping developments in the sector. Its driving force is the steadily growing number of motivated employees who, beyond the boundaries of the individual companies, display team spirit, flexibility and a distinct partnership-based way of thinking.
An overview of the company group
Mediaform Informationssysteme
Founded in 1997, Mediaform Informationssysteme GmbH is among the leading suppliers of identification
labelling solutions and the accompanying data management in the German-speaking region. Its own development department
creates products for use in the health service, in commerce and in industry.
Mediaform Druckprodukte
Founded in 1990, Mediaform Druckprodukte GmbH initially supplied technically sophisticated form solutions, mainly to hospitals. Today, in addition to supplying around 1,000 German hospitals, it is the supplier and logistics partner for the majority of German laboratories and thus supplies labels and forms, directly and indirectly, to more than 30,000 registered doctors.
Mediaform Etiketten
Eurolabel GmbH was founded in 2000, and specialises in the production of unprinted and coloured labels. A large number of prestigious customers in this country and abroad belong to its customer base. Eurolabel GmbH became Mediaform Etiketten GmbH with effect as of 1 April 2019.
Güse GmbH
Güse GmbH is among the most creative plant labelling companies in the green sector in the German-speaking region. In addition to a comprehensive range of complete label solutions, Güse GmbH guarantees individually customised consultancy and personal support. The company also emphasises reliability, quality and commitment.
Mediaface
Mediaface GmbH stands for innovative online solutions and successful projects with which customers in the health service and industry can reduce their process costs and generate added value. Its core business is development and quality management & publishing solutions based on the central storage and management of information (Product Information Management).
koopmann media GmbH
koopmann media GmbH, headquartered in Stuhr near Bremen, is one of Germany's leading specialist printers. Here, Mediaform produces continuous forms and receipt forms together with labels, among other things.
155
Employees
34 Millions
Annual sales revenues
17,500
Customers
6,700
Label printers per year
2,900
Barcodescanner
420 Millions
Million labels per year
600
MDA devices per year