27. August 2021
All under control – mobile data capture with Mediaform
Mediaform has added another product group to expand its portfolio. A powerful range of highly-functional handheld MDC terminals produced by Datalogic, Honeywell, Unitech and Zebra and using the Android operating system has been available online in the modern web-shop since September 2021. Mediaform is a full-range provider of data capture, labelling, identification and documentation solutions, and gives advice about product choice while also offering manufacturer's smart service packages for sustained high system reliability.

Mobile computers are increasingly conquering the business world. They optimise data capture and its connection to enterprise software. They also reduce walking distances, shorten processes and improve communications. And above all, they increase the efficiency, safety and security of business processes. Compared to a classical barcode scanner, MDC devices are also equipped with extensive functionalities for data processing and for telephone and voice communication.
At the same time, all process-relevant data are flexibly captured by scanning, radio communication and manual entry at the workplace, and are made available for further processing. The information exchange between MDC and ERP enterprise software, warehouse management software or production control software takes place wirelessly and in real time via WLAN or mobile radio.

Mediaform offers exclusively handheld MDC terminals with the Android operating system in its online shop, because they have a high safety and security standard that is continuously updated. Equipment designed for various sectors, areas of application and requirements can be chosen quickly and conveniently via search filters. That's because the MDCs on offer differ significantly with regard to their operating systems, user functionalities and/or data management, the type of radio communication and the device shape.
The characteristic features of mobile computers for storage, logistics, fabrication and production, with their complex goods management, include high drop resistance, long battery operating lifetimes and powerful processors. However, the demand for flexible use in the wholesale and retail business is for lightweight devices with intuitive operator guidance and a design that is familiar from the mobile phone. On the other hand, healthcare MDC devices from Mediaform's product range have a disinfection-resistance housing and programmable emergency function keys, and are also characterised by good camera quality for documentation purposes. And for the rescue services, emergency responders, the fire brigade, police, disaster management, defence and safety/security, there is also a wide selection of robust devices available with a high IP protection class and fast data transfer.
As far as matching accessories for the MDC devices on offer are concerned, Mediaform's customers will also find what they need in the shop. Ranging from holders, protective films and covers, touch-pens and device extensions to Ethernet modules and power supplies, the product range offers a large number of useful helpers for more convenient operation, protection or securing functions.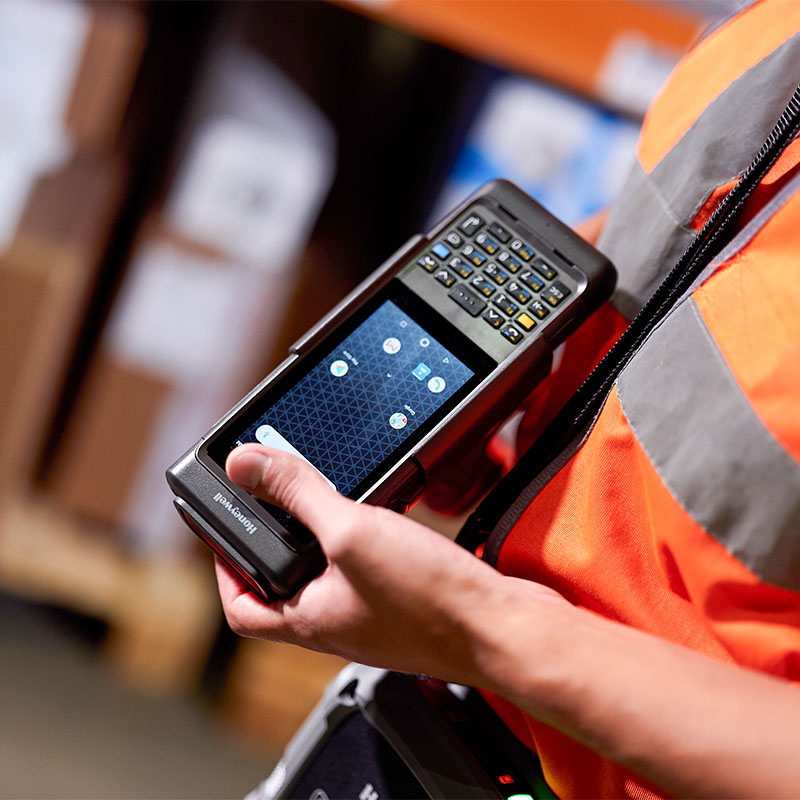 Andrea Weigert
Corporate communications/PR
+49 40 - 72 73 60 54