23. November 2022
Linerless printing – for greater sustainability
Nearly 100% more labels on a roll, 50% less label waste, and lower energy and resource consumption in production: Linerless labels have no liner and are thus far more ecological and efficient to use than conventional labels. They are printed in a direct thermal process using economical linerless printers, from BIXOLON which Mediaform offers in the online shop.

Pre-cut labels on liner material? That need no longer be so in many applications today. Linerless labels are a smart alternative. These continuous labels consist of direct thermal material coated with a special silicone on top and an adhesive on the underside. This means the labels do not stick to each other on the roll - but still reliably stick directly to paper, cardboard, glass and plastics (flat surface) after printing. No need to laboriously peel the label off a backing, since it can be applied to the product or packaging as soon as it comes from the BIXOLON label printer.

The continuous label rolls can be individually cut to the required label length by a cutting system built into the printer. Therefore, customers have high flexibility in terms of label format, and need not order, stock and use the required labels pre-cut to the correct size in each case.

Above all, however, linerless labels score points in terms of sustainability: their production is much less energy-intensive and resource-saving than manufacturing conventional labels with liner material. Linerless labels as offered by Mediaform in its online shop come from FSC-certified sources that have a proven positive impact on forests and make your contribution to a better climate. They also use about 40% less paper than comparable liner-based self-adhesive label materials and cause no liner waste handling costs. Linerless labels are not only BPA-free, but also completely phenol-free.
Mediaform's linerless labels comply with current EU food safety regulations (ISO22000) and the U.S. Food and Drug Administration (21 CFR 175.105). They offer all the features customers have come to expect from Mediaform's proven MARKENetiketten made of direct thermal material: top quality, razor-sharp printouts for good legibility and optimised for the printing solutions offered.

BIXOLON Linerless printers

Mediaform offers an economical direct thermal BIXOLON Desktop-Printer XL5-40CT suitable for printing linerless labels. Unlike classic label printers, these versatile all-rounders have a siliconised print roller to print various labels cleanly. The built-in cutter to cut roll labels is optimised for continuous use, and impresses with its excellent cutting quality even under the heaviest loads. This minimises the accumulation of dust and adhesive in the printing unit at the same time - a real advantage in terms of reliability, availability and long lifetime of the printing system, and ultimately with regard to upcoming service and maintenance intervals as well.

The BIXOLON linerless printer in Mediaform's range inspire confidence through high performance features, excellent workmanship, optimum print quality and ease of use. Thanks to their compact design and maximum flexibility, they can be used in almost any working environment and for a wide variety of applications and label formats.

Mediaform also offers its customers attractive Universal Linerless Starter kits which includes the BIXOLON XL5-40 CT for an easy but at the same time price-conscious introduction to the subject of parcel transport. The complete packages of linerless printer and matching linerless label rolls enable fast, secure printing of shipping labels for various service providers.

You can find more information at
Buy linerless printers online | Mediaform Shop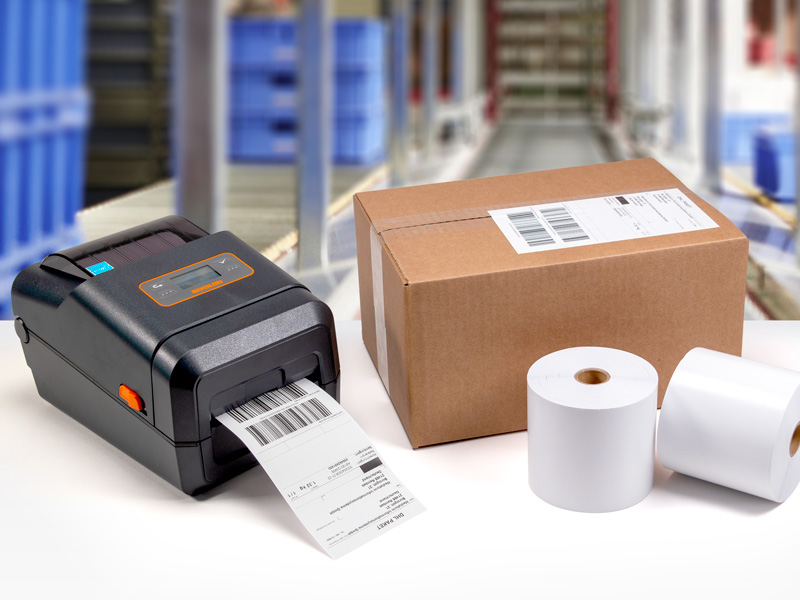 Andrea Weigert
Corporate communications/PR
+49 40 - 72 73 60 54