01. August 2023
Professional product identification labelling for the meat trade
Whether meat, sausage, cheese, delicatessen or convenience foods - attractive coloured product labels draw the consumer's eye to goods on the chiller shelves and fresh food counters. They underline their significant value and, last but not least, create their own brand world that combines quality with professionalism.
Mediaform offers a wide range of self-adhesive paper and film labels for inkjet and laser printing in various designs for the colour identification labelling of food packaging. If sausage products are to be labelled in conjunction with filling and clipping machines, customers can also find special sausage end labels for inline label printing in the online shop. On the other hand, loop label tags are ideal for labelling meat and sausage products in E2 Euroboxes, and are offered by Mediaform in five standard colours. They are approved for direct contact with fatty foods and can be printed in the thermal transfer process.
But consumables are not the only area with an extremely strong offering - there is also virtually nothing left to be desired in terms of hardware: Economical mid-range printers and high-performance industrial printers as well as various models of inkjetprinters characterised by excellent print quality and colour brilliance.
Further information on food labelling can be found in the current White Paper (German language) at this link: Labeling Solutions Food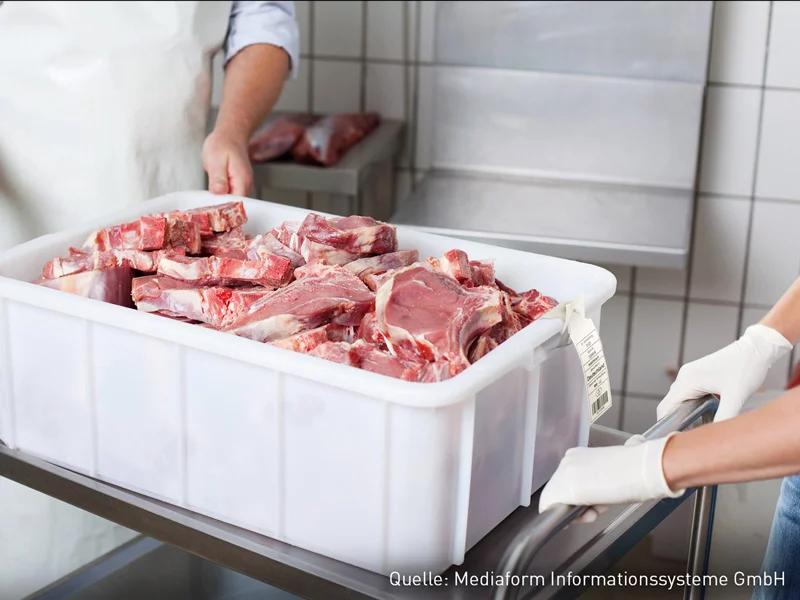 Andrea Weigert
Corporate communications/PR
+49 40 - 72 73 60 54