Identification labelling for products and merchandise
Product identification labelling by using adhesive, tag or wraparound labels is an essential building block for smooth business processes in all sectors and areas.
Identification labels accompany a product and/or its packaging along the value-added chain, and their primary purpose is as information carriers. However, aspects such as brand image and sustainability are also gaining increasing importance. With our comprehensive product range of labels in a wide variety of designs, formats, colours and materials, Mediaform meets both the current and future market trends – and offers not only the material to satisfy individual needs, but also a wide diversity of hardware that is both user-friendly and economically efficient at the same time.
Henrik Buchhorn
Business Development Manager
+49 40 727360 99
As the simplest and easiest form of identification, labels are widespread on a large scale in all sectors. They accompany a product throughout its entire lifecycle. They are information carriers. However, they also increasingly act as a marketing instrument by emphasising the value of a brand.
Mediaform's portfolio of high-performance industrial printers, scanners and mobile data acquisition devices (MDAs), together with accessories and consumable materials, covers practically all the market's current needs regarding identification labelling - and is almost unique on the market. Thanks to our outstanding market, product and project competence, we can offer you solutions optimally matched to your specific requirements, thus contributing to greater productivity, efficiency, transparency, safety and security in your production and identification labelling processes.
Other advantages:
A high level of flexibility regarding the products that are to be identification labelled
Simple, easy batch and article numbering
Professional identification labelling for a high-quality image
Use of product and production data when creating barcodes, including expiration dates
Simplification of documentation and inventory control
Easier information exchange with process participants along the supply chain
Simplified control of material flow and reduction/minimisation of errors
Improving delivery times, together with shorter throughput times.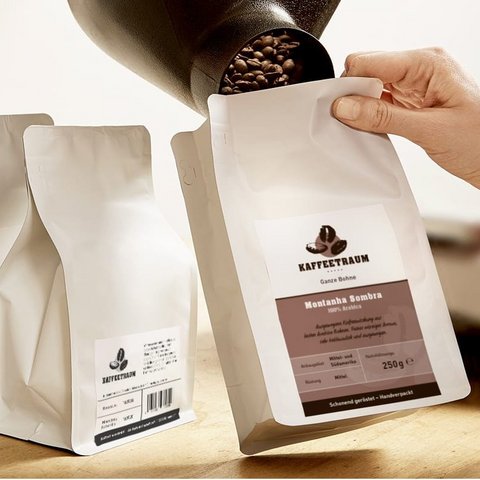 Raw materials and construction materials
All products in the steel, metal and wood processing industries as well as in the building materials trade - from flat and long steel, sheet metal and wood to bulk products in big bags and jute sacks - must be clearly labelled with a barcode, product and manufacturer information, and must be correctly identifiable, because seamless product traceability is the only way to guarantee a high level of process safety, security and transparency along the entire value-added chain. That's why reliable readability of all the relevant information requires identification labels that withstand various weathering conditions, UV radiation, chemical and mechanical effects without damage. Our product range includes hard-wearing identification labels in the most common formats and materials for all these requirements. The adhesive, tag and wraparound labels are suitable for both economic thermal transfer printing and for laser printing. We offer a wide selection of printing systems from leading manufacturers for an efficient, process-secure and above all an economically efficient identification labelling process.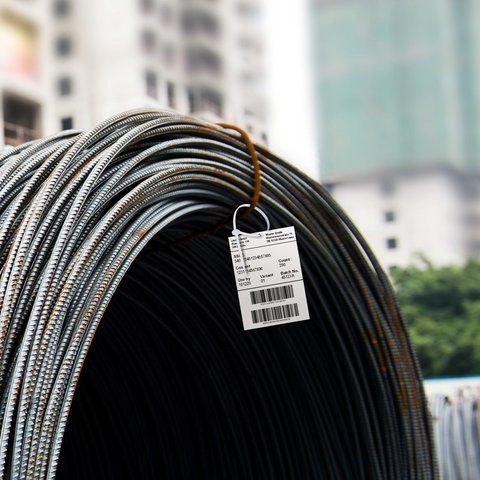 Correctly labelled foods create safety, security and transparency in the process chain, and thus trust among consumers.
However, many provisions must be complied with when labelling, fresh, processed or prepacked meat, cheese, sausage and baked products, fruit, vegetables, snacks and convenience foods, irrespective of whether they are labelled directly on the goods or on the primary, transport or ripening packaging. Thus the labels that are used must, among other things, be sufficiently chemically inert, temperature-resistant down to -40°C and easily readable, and must guarantee their adhesive ability on cold, smooth and structured surfaces. The information printed on the labels must also be foodstuff-safe, of course, because the product, packaging and label always constitute a single unit.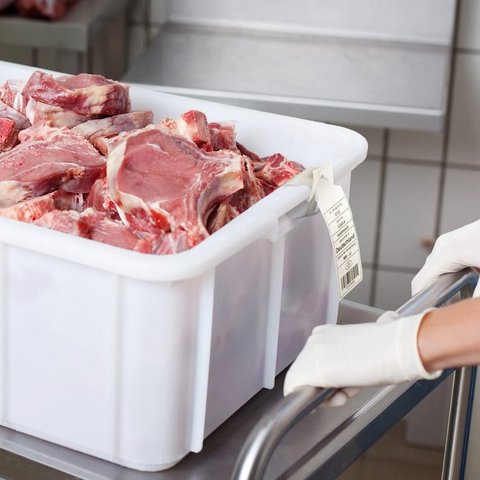 Machines, components, products
A multitude of rules, regulations and statutory/legal provisions – UL certification, the CE mark labelling obligation, the Electrical Safety Act, the European Machinery Directive (2006/42/EG) and the Product Safety Act (Section 6, Para. 1, No. 2 of the Product Safety Act / Section 6, Para. 1, No. 3 of the Product Safety Act) – must be complied with in order to correctly label machines, construction parts and product components, electronic products and other industrial products in conformity with the law. Identification labelling that is clear and above all appropriate to the product is, therefore, of significant importance, especially for manufacturers, because only seamless product traceability ensures a high level of product safety and transparency along the entire process chain, and simplifies the recall campaigns that are necessary in the event of an incident.
We provide hardwearing labels in various formats and materials to serve the current requirements in this market. A wide range of printing systems from leading manufacturers is available to provide an efficient, process-secure and above all an economically efficient identification labelling process.
Packaging is especially important in most cases. Outer and secondary packaging, or sale, retail, service and transport packaging, reliably protect packed goods in storage and transport - as well as against non-permissible interference or theft. Packaging acts as an important carrier of information and advertising at the same time, and as a rule it is responsible for the initial impression when products are delivered or purchased.
A wide selection of best quality labels for short-term uses is available to you for the simple, easy identification of secondary packaging or cardboard boxes. You can choose between direct thermal and thermal transfer labels for identification labelling using lettering, numbers, logos and barcodes. In this respect, thermal transfer labels have a significantly longer lifetime compared to direct thermal labels. However, if you value an attractive appearance and a uniform brand image, the very best advice is that you should use our colour labels and colour label printers.

Benefits:
Efficient, economical colour label printing in-house – even at a batch size of one or more
High colour brilliance and excellent print quality
Maximum flexibility with regard to printing tasks
Good price-performance ratio
Visual appearance appropriate to the brand, for high-quality products such as cosmetics and pharmaceuticals, or even for tea, coffee and spices, or for other foods and drinks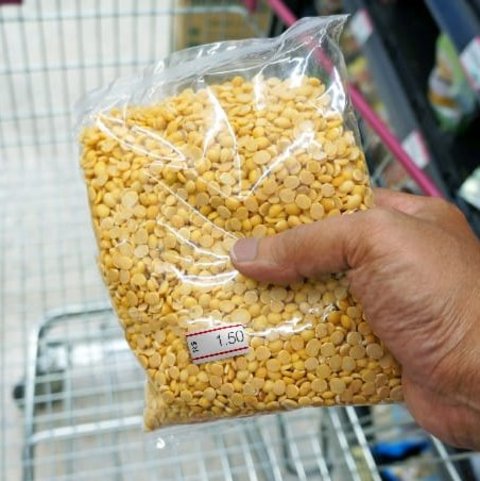 Product piracy is big business – according to estimates, the figure for the actual damage caused to trade and industry in Germany alone is in the double digit billions region. In extreme cases, counterfeit automobile and aircraft parts, screws, tools, electrical equipment or pharmaceutical and cosmetics articles even cost human lives. Therefore, to provide better consumer protection and to combat organised criminality, producers in particular, as well as transport service providers, importers and the trade, also have an obligation to clearly identify your products and to guarantee their traceability along the supply chain. Beyond that, security labels are an obvious choice to reliably reveal interference on secondary packaging. We have carried out further expansion of our range in this product segment to provide effective product and interference protection, and to offer additional formats in different colours and with various security features that are available immediately.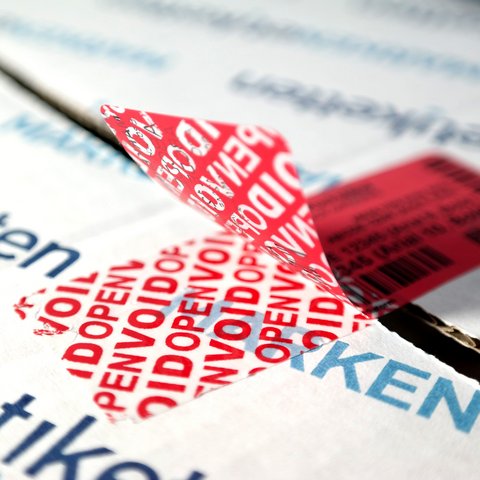 The classification, packaging and labelling of chemicals and of preparations is governed worldwide by the Global Harmonised System (GHS) standard. Therefore, we have perfectly coordinated our extensive portfolio to the market's needs in the dangerous goods area - and we provide comprehensive consultancy, high-performance colour printers and high-quality labels to label your products in compliance with the legislation. It goes without saying that the solutions we offer conform to all the current directives and standards for dangerous goods labelling.
Meat, fish, ready meals, ice cream, fruit, herbs and vegetables – frozen foods are a real challenge with regard to identification labelling. However, samples and other products are also exposed to very low temperatures, e.g. in laboratories.
In fact, special applications also need special identification labelling solutions, and Mediaform is a specialist in this area. The product range of labels is specifically aimed at the demanding needs of these sectors.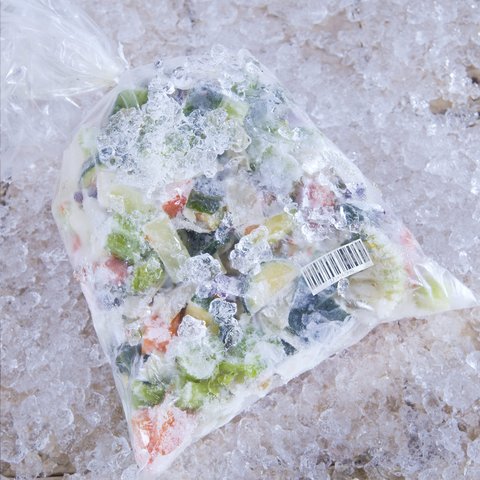 As a rule, handwritten labels are still used even today to identify medicines individually formulated in pharmacies for customers in accordance with doctors' instructions. In addition to information about their composition, the patient's name and contact data, and the pharmacy's logo, they invariably also carry instructions relevant to safety, e.g. dosage instructions and expiry date. However, defective legibility and the unsatisfactory permanence of the writing may often lead to incorrect uses, and then represent a considerable safety risk for patients.
Mediaform's identification labelling solutions are optimally designed to match the current actual requirements of pharmacies. The printers and labels we offer can be used to produce identification labels for pharmaceuticals as well as for individually formulated medicines in compliance with the legislation, while being professional at the same time. Improved legibility as well as the extended durability of the lettering minimise the risk of incorrect use, and thus increase patient safety.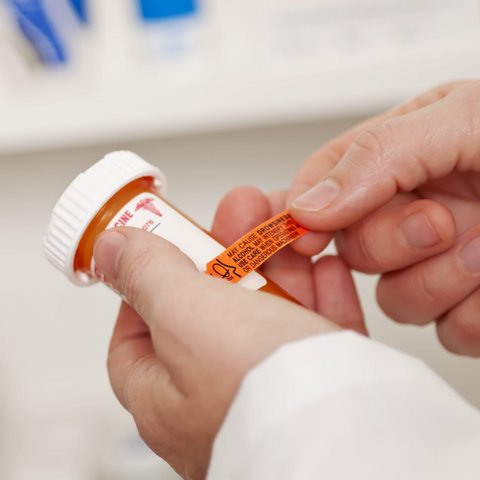 Among other things, water-soluble labels are suitable for the identification labelling of
Transport crates for foodstuffs
Reusable transport containers in big kitchens, canteens, refectories or catering
Containers in the area of return deposit and recycling systems
Multi-use laboratory vessels in the health service.
The advantage: labels are removable without leaving any residue. The labels are fully dissolved in a few seconds during the cleaning process, and are gently removed from the substrate. Elaborate cleaning steps are omitted – which saves time and costs. Your employees can devote themselves to more productive duties.