31. May 2022
Hamburg - Innovative Logistics Solutions
Mediaform Informationssysteme GmbH presents itself this year at the LOGISTICS & DISTRIBUTION trade fair in Hamburg from 22 – 24 June. The identification labelling solutions specialist will focus on its significantly enlarged product range of mobile data acquisition devices and auto-ID products on Stand F02A. Division Manager Björn Weber also expects equally strong visitor interest in the dispatch starter sets, in the attractively-priced, customer-friendly bundles of plug-&-play label printers, and in compatible dispatch labels.
They are high-performing, reliable, robust and ergonomic: Mediaform's MDA (mobile data acquisition) devices and scanners are the perfect choice for the most widely-varying needs in warehousing, dispatch and transport. Because automated data acquisition through a scan directly in situ reduces unnecessary walking distances, minimises errors, and simultaneously increases transparency along the supply chain. This allows all the relevant information to be transferred directly to the respective PPS or LVS system and/or to ERP enterprise software without great effort – thus making it available to all authorised users in real time.
From its comprehensive product range, Mediaform presents high-quality, reliable MDA devices and handheld scanners of proven brands such as Code, Datalogic, Metapace, Honeywell, Unitech and Zebra to specialist visitors in Hamburg.
From mobile label printers and through the portfolio of 2-inch and 4-inch desktop labelling solutions, the presentation is aimed at using the Bixolon XL5-40 CT to print carrier-free labels.
Carrier-free (linerless) labels are made from phenol-free paper for thermal printing. They are ideal for use as dispatch labels, because they can be shortened to the length needed in each case, and are thus universally usable for all delivery service providers.
Suitable labels are available in a wide variety of designs. From favourably-priced dispatch labels and logistics labels that stick particularly well to surfaces on which adhesion is difficult, to labels in roll form made from recycled paper.
Mediaform's portfolio of printers covers a broad, high-quality range of current printing solutions – from mobile printers to industrial label printers. Under its own Primas brand, Mediaform markets high-quality label printers that represent a favourably-priced alternative compared to other branded products – with consistent print quality, of course!
At the trade fair, Mediaform will present its exclusively compiled dispatch starter sets for fast, safe, secure and thus efficient product dispatch when using parcel service providers such as DHL, DPD, TNT, UPS or GLS. The attractively-priced sets include a high-performance direct thermal printer, matching dispatch labels and, on request, lifetime phone support for quick commissioning and secure use over the product's whole lifetime. At the same time, the label printers are available in different performance classes from small and medium to large, and can thus be designed to precisely meet individual requirements. The high-quality roll-form MARKENetikett labels made from thermal printing paper are in turn exactly customised to the format and layout specifications of the respective parcel service providers. Thanks to their permanently adhering adhesive, which sticks well even to non-polar surfaces, films and corrugated board, they are perfect for use as identification labels on parcel deliveries and for other short lifetime applications.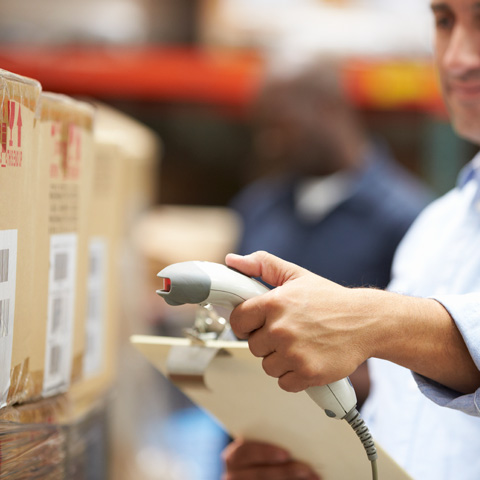 Andrea Weigert
Corporate communications/PR
+49 40 - 72 73 60 54